About Us
Welcome to Iris Boutique!

Iris is a unique retail concept established in 2017 and brought to you by long-time personal stylist, Cathy Starnes. Iris is a women's accessory boutique catering to the sophisticated woman looking for one-of-a-kind accessories from delicate everyday pieces to statement-making stunners.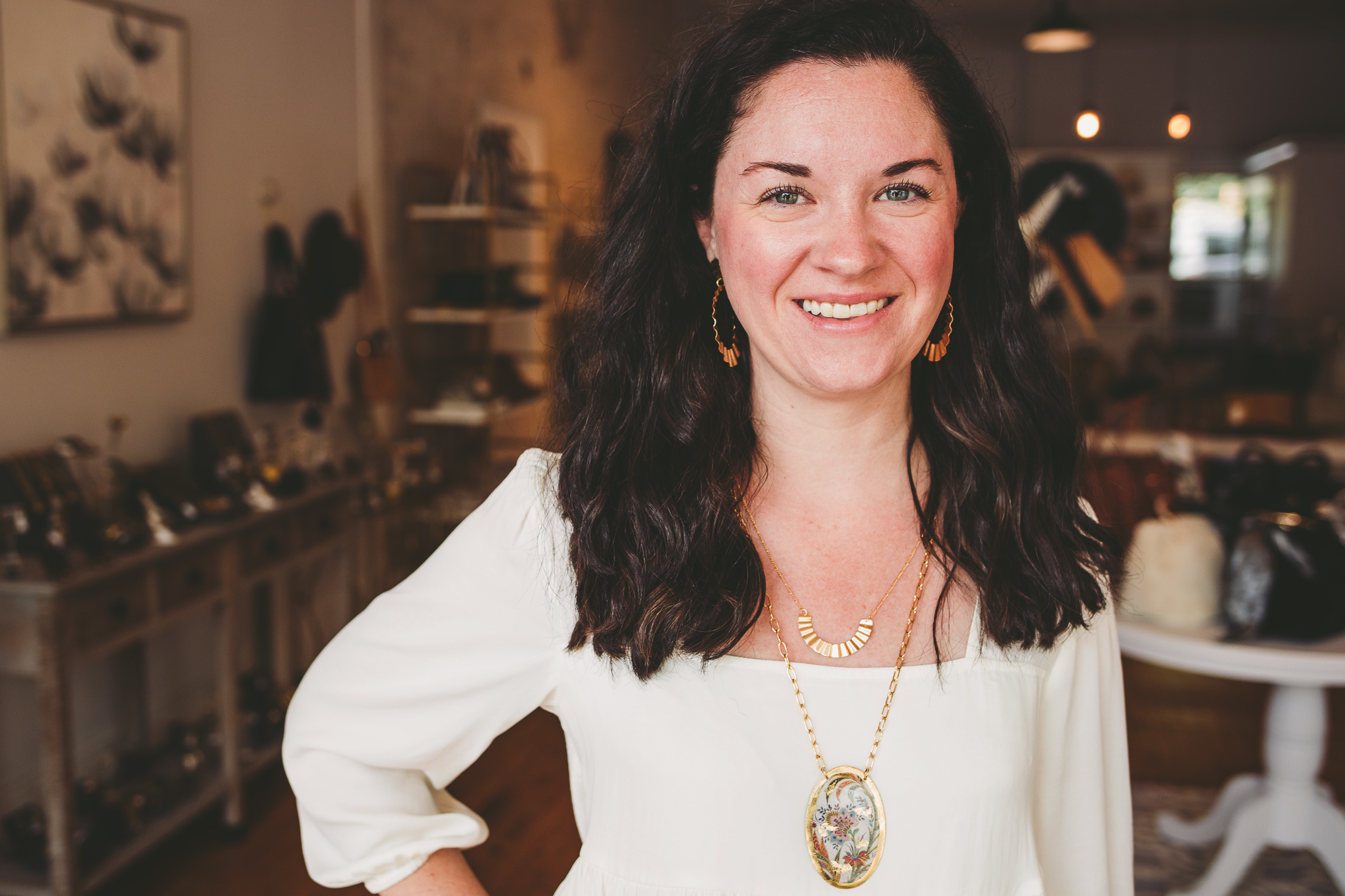 A Letter from Owner, Cathy Starnes:
After over a decade of helping women manage their wardrobes, I found accessories to be the biggest mystery for many women and the aspect of dressing that makes the biggest impact. Iris offers a place for women to learn more about accessorizing through personal styling and is a resource to find just-the-right pieces to add that finishing touch to your favorite looks and everyday style. At Iris, you'll find jewelry, handbags, shoes, scarves, hair accessories, hats and more to complete all your looks from the beach to the boardroom.
When the idea of moving to Michigan came up after eleven years of living in Washington, DC, this native Austin, Texas gal was a bit hesitant, to say the least. But on my first visit to Grand Rapids, I knew this town was something special: there's an energy here that's hard to describe, some truly amazing people and a sense of community that I've never experienced anywhere else. I immediately knew this was where I would open my retail shop and it was the promise of the fulfillment of that dream that convinced me to move my family, across the country, to Grand Rapids.
On my second visit to Grand Rapids, I discovered the East Hills neighborhood on Cherry Street and it stole my heart. It's still a dream come true to be a part of this charming neighborhood and its collection of unique local shops and eateries lining this historic street.
My life's work and passion is helping women build confidence through the expression of their unique personal style. Iris offers personal styling services to help women perfectly accessorize their favorite outfits, find their signature everyday accessories and shop for gifts.
I'm also passionate about building community among women and love hosting events and offering workshops for our community.
I can't wait to see you in the shop soon!
Cathy